Newark NJ Website Design
download the complete guide to
getting more customers online
The Top 5 Mistakes Your Web Designer Is Probably Going to Make (or already has).
3 Things You Can Do To Drastically Increase Your Online Visibility - For FREE!
3 Tips About How To Make Your Website a Traffic Magnet
Free - Instant Download
Enter your Info and receive an instant download -
Our Complete Guide to Getting More Customers Online
---
We will NOT spam you or sell your email address.
Effective Newark Websites
You need more visibility, more traffic, more leads, and more sales! We can help you do that!
The current state of Newark NJ Website Design is not good. We understand most Newark businesses are not making money from their websites and are not attracting new customers or clients. This is NOT a problem with Newark, with the internet, or even with your business! The problem is that the website design companies operating in and around Newark are (mostly) not very good! We can help!
how we help Newark business owners
DotCom has been helping businesses in Newark NJ with Website Design for over 20 years. We understand the market. We understand the unique opportunities and challenges that businesses in Newark face. Whatever your situation, DotCom is poised to help you succeed online!
Why DotCom?
LEARN why DotCom is the top-rated digital agency in South Jersey
EXPLORE how DotCom can help your business - as we have done for hundreds of other New Jersey Businesses
EXPERIENCE the difference when you work with a 5-star rated agency who has been working with New Jersey businesses for over 20 years.
contact us
Newark NJ
Benefits of Professionally Developed Websites
Highly attractive, professionally developed websites are important for any business. Whether you are a business owner in Newark NJ or wherever you may call home, your business website must meet the needs of your business and the customers your are attempting to attract. A well designed and developed website will achieve the following 4 things:
More Website Traffic
We design websites that attract more traffic through advanced SEO techniques and aggressive online marketing campaigns.
Higher Conversion Rates
More attractive websites that include all the features known to encourage greater engagement leads to much higher conversion rates.
Increased Revenue
We help our clients understand how to convert online leads into real-world sales. Our process is predictable, repeatable, and measurable.
Improved Workflow
Properly designed and conceived websites can also help your sales staff and your customer service people by allowing them to use it as a resource.
Newark NJ
Features of Effective Websites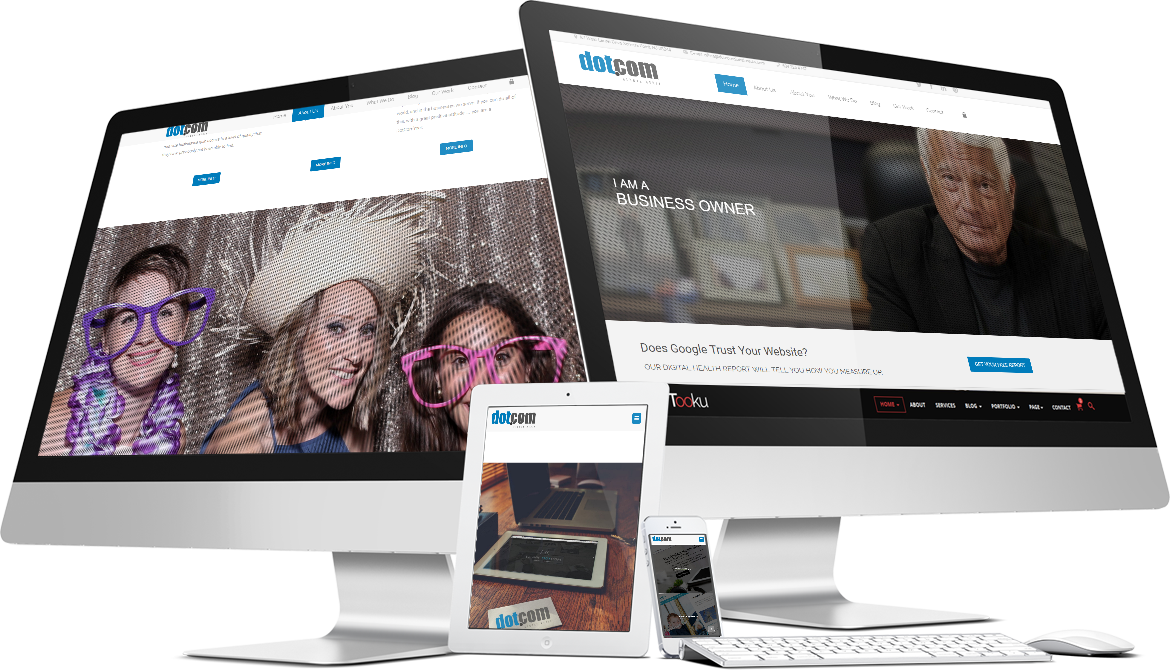 Your website should employ modern features to maximize your impact
---
Your website is a reflection of your business. It should look great.
---
Your website design should maximize engagement and achieve your goals..
---
Design styles change with time. Your website should always be modern.
Your website should be optimized to work on mobile devices.
---
Website visitors expect more these days. Provide value or lose them!
---
Stand out and be memorable by including great photos or custom graphics.
---
Your website should be optimized to attract high search engines ranking.
The BEST and the WORST Websites in Newark NJ

Our Team of expert website designers and digital marketers reviewed over 100 Newark NJ Website Designs - to find the best and worst that Newark has to offer.
Did your website make the cut? Read our results to find out.
Newark nj website review
Note: Everything we say is based in research and facts... which automatically means we are right!
:-)
YOUR - Ultimate Website Report
Would you like our team to run a detailed report that will outline EXACTLY what you can do to improve your website?
---
Analysis by a Senior Designer
We will NOT spam you or sell your email address.
Newark NJ Website Design
Local Directory Listings
After speaking with several dozens of Newark business owners about website design and internet marketing over the years it has become clear that they are not adequately informed about the role and the significance of LOCAL DIRECTORY LISTINGS. We would like to shed some light on this topic here
What Are Local Directory Listings?
Every business in Newark (and everywhere else) is listed in hundreds of online business directories. Even if you, as the business owner, didn't submit your information, it is still "out there".
Mostly these listings include basic contact information about your business and your website.
These listings are used by mobile phone apps, mapping software, Google, and millions of internet users who are searching for various businesses in Newark NJ.
How is My Business Listed?
Unfortunately, most businesses are listed incorrectly in many of these online directories. Because these directories are generated automatically without any quality-control or oversight ... errors are common.
If your business or website information is incorrect, it can harm people's ability to find you online. What's worse is the incorrect information can actually be the contact information for your local competitors ... whether they are located in Newark directly, or in another town nearby.
If you would like to see how many errors your Newark business listing has, you can run an instant real-time report here.
get your instant report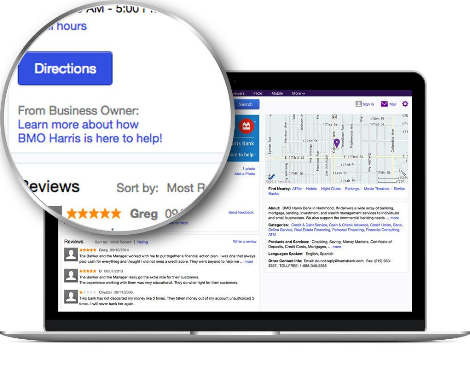 Examples of Newark Directory Listings
In order to help you better understand what these Newark NJ Business DIrectory Listings look like, we are providing a few examples below:
Newark NJ
Website Design Review

Did Your Read The Article?
Our Team of expert website designers and digital marketers reviewed over 100 Newark NJ Website Designs - to find the best and worst that Newark has to offer.
Did your website make the cut? Read our results to find out.
Newark nj website review
A Few Personal Notes about Newark NJ Website Design
We have been developing websites for businesses in Newark for over 20 years!
DotCom offers Newark business owners a rare oppotunity for online success. Working with a local website design company ensures that we understand the particular issues related to Newark. That is a huge plus! However, most "local" website design companies are not experienced enough or talented enough to truly help your business grow. That is why we are such a great choice for your next website. Not only have we been creating websites for Newark business owners for over 20 years, but we are an incredibly accomplished website design agency.
Newark Website Examples and Testimonials
We have worked with hundreds of businesses in and around Newark for a long time. We are certain you have seen some of our work and you probably know some of our clients. In the past, we published the work we had done for Newark websites. However, we have found our local competition stealing our work too often. Now, we provide these website design examples and client testimonials upon request only.
Here are some of the industries we have worked with in Newark. and in the surrounding communities:
Newark Real Estate Websites.
Newark Law Office Websites.
Newark Medical Practice Websites.
Newark Landscaper Websites.
Newark Restaurant Websites.
Newark Insurance Websites.
Newark Mortgage Company Websites.
Newark Tree Service Websites.
Newark Solar Company Websites.
Newark New Home Builder Websites.
FREE 45 Minute Consultation
Would you like to speak with an expert about your website or your digital marketing?
---
We will NOT spam you or sell your email address.
---
The following are a small sample of Newark NJ Website Design we have completed in the past few years. If you would like to see larger versions and/or a complete list of clients and testimonials, please contact us.
Newark NJ Real Estate Website
Newark NJ Landscaping Website
Newark NJ Law Office Website
Newark NJ Medical Practice Website
Newark NJ Restaurant Website
Newark NJ Insurance Agency Website
Newark NJ Mortgage Company Website
Newark NJ Tree Service Website
Newark NJ Solar Website
Newark NJ New Home Builder Website
Newark NJ Retail Store Website
Newark NJ HVAC Website
---
Newark NJ Website Design
Expert Website Design Tips
Every town is different, every business and industry is different. What works well in one situation may not be the best approach in another situation. That being said, we do see a consistent set of issues that seem to apply for a large number of Newark businesses.
After dozens of conversations and consultations with business owners relating to Newark NJ Website Design, I have collected the following list of general website tips and tricks.
---
Social Proof for Newark Websites
Social proof has 2 different levels. Level one refers to customer testimonials and online ratings and reviews. Newark residents (and residents of the surrounding area) want to know who you've done business with and what was their experience. Including testimonials, ratings, and online reviews on your website is an important way to show people that you are trustworthy.
The second level of social proof is authority and credibility. You should include the company logos of partners, or certifications, or other "official" credentials you may have on your website. The combination of authority and positive client experience is called LAYERING your Social Proof. It is a powerful element to our Newark NJ Website Design strategy.
Read a related article about this:
How Social Proof Can Help Newark Businesses.
---
Great Content for Better Newark Websites
After reviewing over 100 Newark websites recently, our team of expert website designers have determined that Newark businesses are not paying nearly enough attention to their website content.
The web is different than it used to be. Website visitors expect more. It is your job to educate your customers, your leads, and your prospects. If they cannot find the information they are looking for on your website, they will go elsewhere to find it.
Our job is to help you use content in an effective way to improve your Newark NJ Website Design
Read a related article about this:
How Great Content Can Help Newark Websites.
---
Social Media Marketing for Newark Websites
Across the board, Newark websites are not being properly supported with social media. In fact, things are so bad for Newark businesses that we honestly cannot find a single example of a company doing it properly
Social Media is a powerful source of new prospects and gives you the opportunity to connect in meaningful ways with your existing customer base. In a small town like Newark, a solid social campaign could establish your business in the minds of "strangers" very quickly and easily.
Read a related article about this:
How Social Media Marketing Can Help Newark Businesses.
---
Digital Strategy For Better Newark Websites
In a recent survey, only 5% of Newark (and other nearby towns) business owners developed a true digital strategy before developing their websites. That is a remarkable statistic.
Any company spending $10,000 or more on their website and related digital marketing, should go through a rigorous digital strategy process. It will save you time and money in the long run!
Read a related article about this:
How Great Strategy Can Help Newark Websites.
---