Digital Marketing
Reaching your audience has never been easier. Why then is it also so hard?
Digital Marketing - Our Approach
Our approach to digital marketing is a never-ending process of refinement and improvement. With every iteration of the marketing strategy, the implementation, and the measurement ... we are able to test and revise and improve.
Ultimately, the ONLY measure of success that matters is when we help you reach your business goals.
Our process, our experience, and our talent will help get you there faster.
A Unique and Powerful Formula to Digital Marketing
After over 20 years of developing digital marketing strategies and having worked with many of the largest brands in the world, DotCom has developed our unique formula to digital marketing.
As with any highly successful formula, we will talk about it only in general terms. We let our results speak for themselves.
---
Inbound Marketing
Inbound Marketing is an awesome marketing system which leverages the power of great content to attract, nurture, and convert website traffic into leads and eventually into customers.
Fundamentally, we subscribe to the formula laid out by Hubspot as our starting point. They have a great system and a great platform - which we are happy to deploy for our clients.
Super-Charged SEO
Using the most advanced tools and techniques available, we are incredibly effective at achieving the highest Google rankings for your targeted keywords.
We use these rankings to drive maximum traffic to our Inbound Marketing campaigns. We have achieved thousands of #1 rankings on Google, driving endless traffic for our clients.
Viral Campaigns
We use powerful tools to create viral campaigns that reach millions of interested people leveraging the power of key online influencers.
We have developed and refined an approach and a system which is predictable and repeatable in its ability to attract huge attention from the "right people".
As with SEO, this all ties into the great content we created for our Inbound Marketing campaign.
Proprietary System
DotCom is unique in the Digital Marketing world in that we have developed "smart data systems" for multiple Fortune 100 companies. We leverage our industry-leading technical abilities to build tools which allow us to do what no one else can.
The Digital Marketing "Universe"
See how
the DotCom difference
can benefit
your business
The Digital Marketing Toolkit
We use all of the following tools, approaches, and tactics when helping your business with your online marketing goals.
---
Blogging
Video Production
Keyword Research
Podcasts
Paid Ads
Social Targeting
SEO
Sketch Animations
Local Directory Optimization
Review Management
Reputation Management
Social Media Management
On-Page SEO
Link-Building
Influencer Marketing
Email Marketing
Automated Marketing Campaigns
Press Releases
Article Writing
Website Copywriting
A/B Testing
Landing Pages
Social Media Optimization
Influencer Marketing
Related Resources
NJ Website Design
We Are Proud to be New Jersey's
Top-Rated Website Design Agency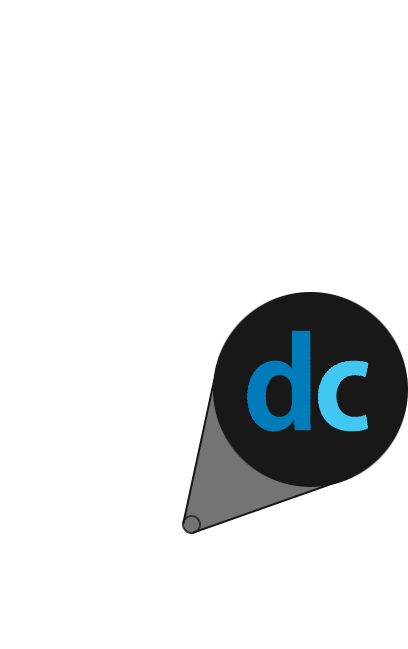 NJ Website Design Experts
So we are going to come right out and "own" this section. We are a New Jersey based website design agency. It is our goal and our mission to be the top ranked website design agency in New Jersey on Google. For years, we have turned our backs on New Jersey websites as most of our clients are located outside of New Jersey. However, in recent years, we have made an effort to "return home". Since that time, we have achieved top rankings for dozens of New Jersey website design related search terms.
Obviously, ranking at the top of Google for "NJ Website Design" or any combination of keywords which contains New Jersey and website design together is a tough task as we are competing against literally every website design company in the state of New Jersey. This is a challenge we are excited to undertake. We officially began our mission on March 1st of 2017. We launched our campaign to rank #1 of the following terms:
New Jersey Website Design, South Jersey Website Design, Atlantic County NJ Website Design, Burlington County NJ Website Design, Camden County NJ Website Design, Cape May County NJ Website Design, Cumberland County NJ Website Design, Gloucester County NJ Website Design, Mercer County NJ Website Design, Ocean County NJ Website Design, Salem County NJ Website Design, ... and over 400 individual towns in New Jersey for website design - related terms.
Currently, despite this being a relatively new campaign, we rank #1 in Google for several dozen of our targeted terms already.
We are using this section as an example to our clients about how to use headings, links, page text, images, etc. to help boost the on-page content related to New Jersey Website Design (or whatever your keywords are) - so Google will rank you better.
Our Services